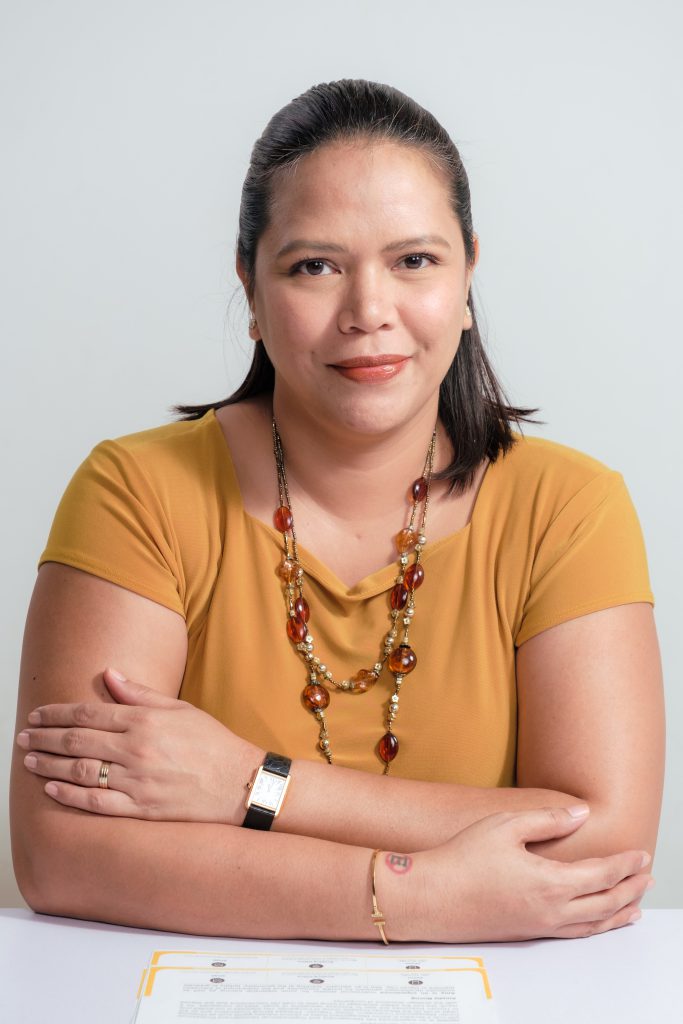 Jambie Austria-del Rosario
General Manager & Management Consultant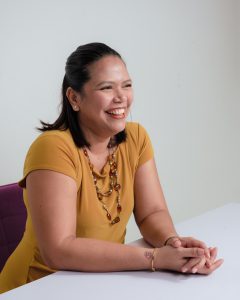 Jambie is an experienced HR Management and Organizational Development Professional with over 2 decades in Senior Management Roles in various industry giants such as Shopping Center Management Corporation, Globe Telecom, Philsaga Mining Corporation, and as the Head of HR for the Marsman Drysdale Group of Companies. Her expertise is not limited only to Human Resources but also to business operations of small, start-up companies. As a result, she has the added advantage of being able to craft HR interventions that are aligned with the strategic directions of companies.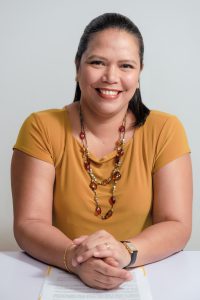 She is an industrial and organizational psychologist having finished her Master's Degree from Ateneo de Davao University. She is also a Registered Medical Technologist from San Pedro College. She was conferred the title of Competent Communicator from Toastmasters' International, an Associate Fellow from the Accreditation Council of the Philippine Society of Fellows in People Management, as well as a Certified HR Professional from the International Federation of Professional Managers. She is an alumna of the Asian Institute of Management for having completed the Chief HR Officer's Leadership Development Program.
Read her blogs here: 
http://www.psychsiren.com/?cat=77
Phone:

(+63) 917-700-1996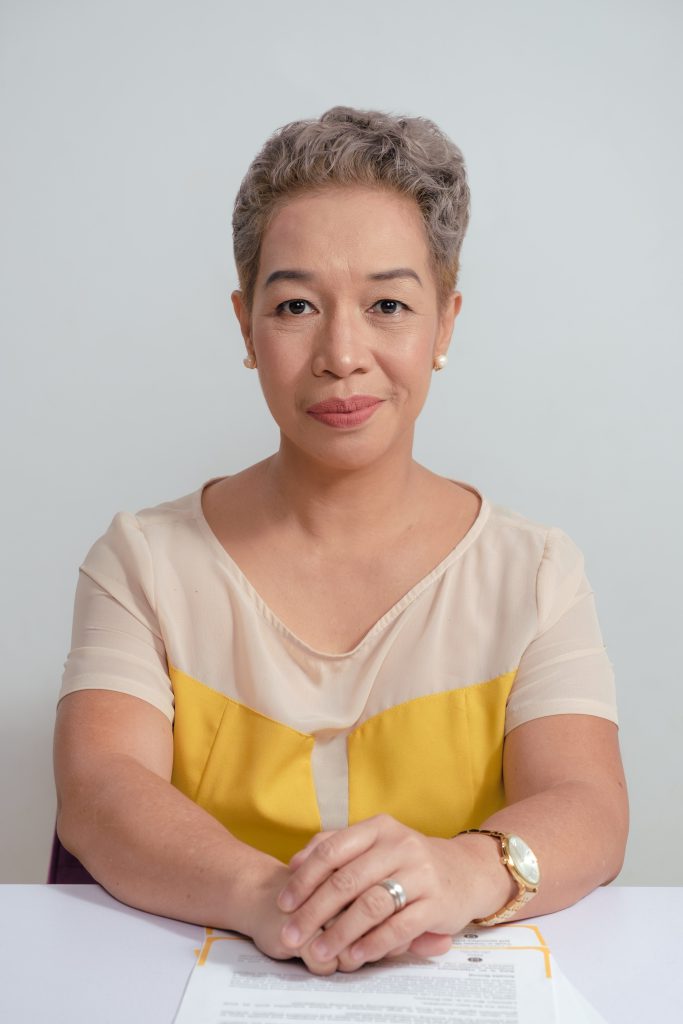 Amelia Bucog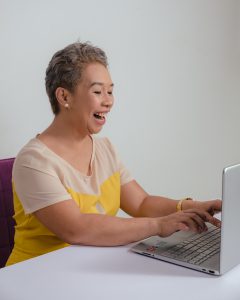 Amy
is an experienced motivational speaker for youth leadership training as well as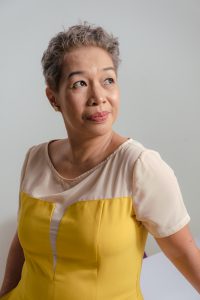 employee development seminars for private companies and the Department of Education teachers in Davao City. She is an educator; teaching at the secondary, tertiary to graduate school levels. She is also a linguist, doing freelance translations of children's learning materials and newsletters from English to Cebuano, having completed a Bachelor of Arts in Language and Literature from the University of Southeastern Philippines. As a holder of a Master's of Divinity in Urban Studies from the Koinonia Theological Seminary Foundation, Inc., she has a deep understanding of the psyche of disadvantaged Filipinos having been involved in several ministries catering to this sector of society. Consequently, she adds the value of contextualizing training materials may it be on management and leadership principles, among others, to appeal to both the hearts and minds of this target audience to create deeper impact and behavioral change.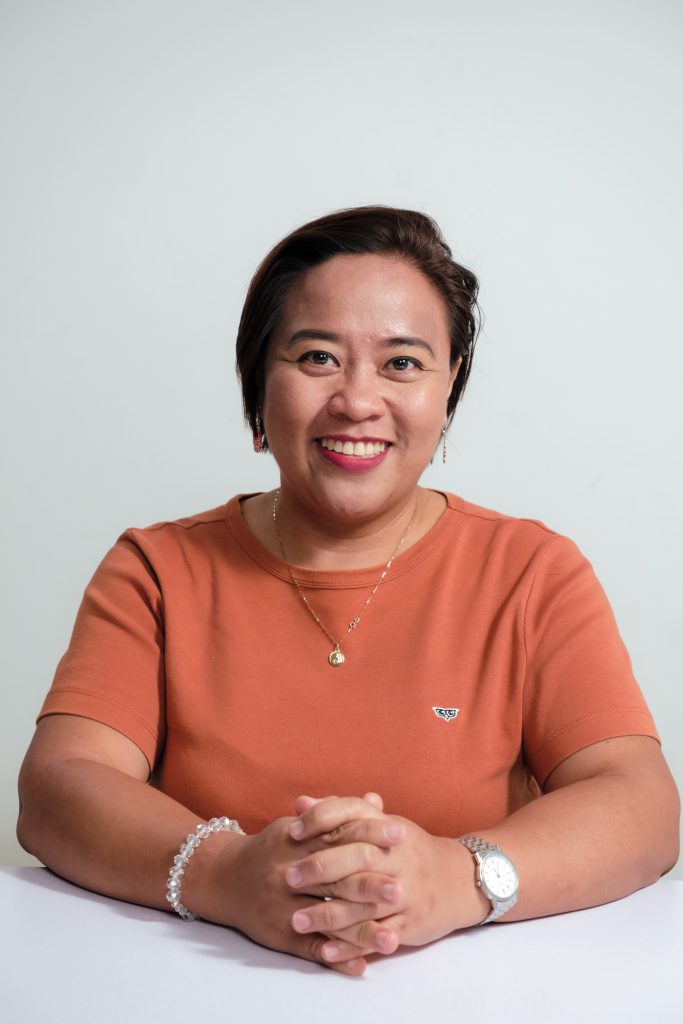 Imma Concepcion Oani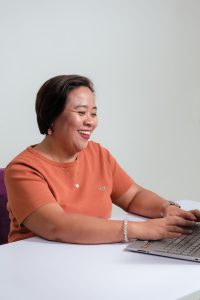 Imma
is a registered Guidance Counselor and a registered Psychometrician who was awarded as one of the top 10 examinees during her licensure exam in 2009. She has extensive experience as a School Counselor in Ateneo de Davao University Higher Education. Currently, she is the Wellness and Testing Center coordinator of the Ateneo de Davao University Senior High School. Imma updated the delivery of the Guidance Services with the integration of mental health, wellness, and well-being. She is passionately working significantly with adolescents' mental health issues and concerns, psychological testing for talent acquisition in industries, and adult resilience programs especially after disasters.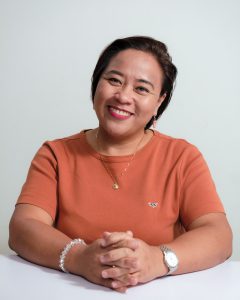 Imma is also one of the partners of the IBL Counseling & Testing Center Co—which is one of the centers that focuses mainly in addressing counseling, testing and mental health services in the community. As a private practice, IBL is providing Guidance and Counseling services functional in Industries and Community-based organizations. In 2009-2012, she served as an International Volunteer for a UK charity organization Just Youth in Greater Manchester and Salford, United Kingdom doing chaplaincy work in primary and secondary schools, youth volunteer in after-school youth club and asylum seekers as an English language Tutor and other mission volunteer activities for the Congregation of the Holy Spirit or Spiritan Fathers in United Kingdom and Ireland Province.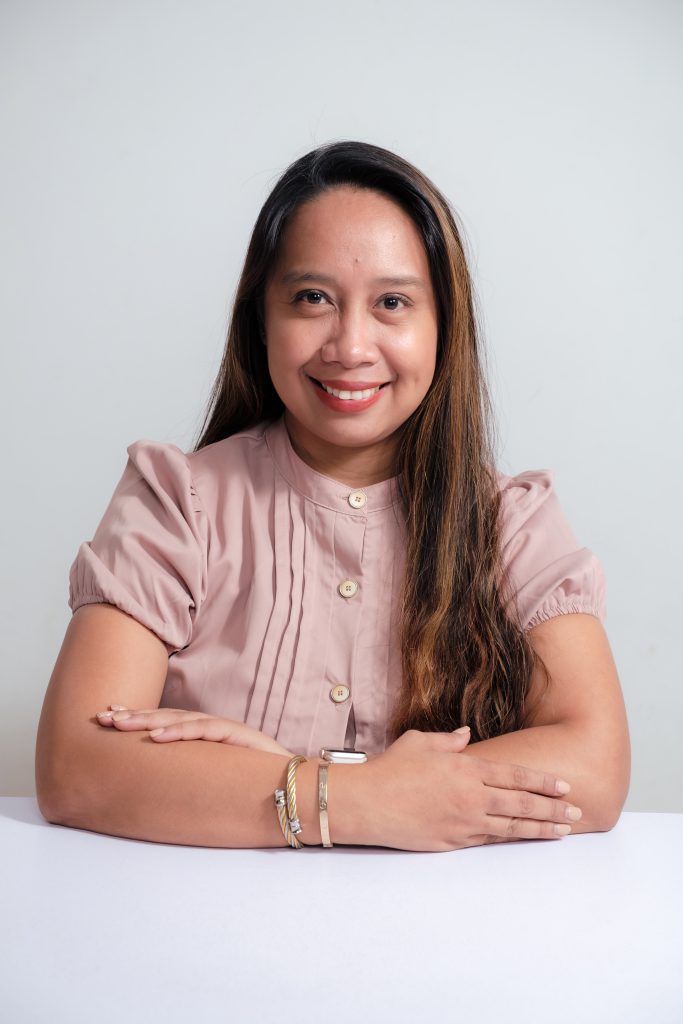 Josephine Mercader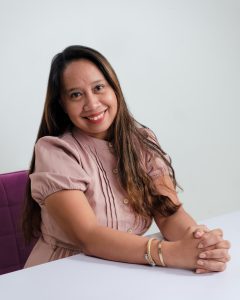 Josh
is a passionate HR Professional with more than 10 years of HR Management experience in different industries such as in Hospitality, Manpower Contracting, Manufacturing, Mining, and BPO. Prior to joining Psych Siren, she was a former Internal Cruise line Employee. Currently she is the offshore HR Business Partner of a US- based software development company, wherein she obtained enough experience in understanding business processes from an international perspective. Her strength is policy crafting; having authored the HR Policies and Programs of start-up businesses in the city. She also holds a Certificate in Performance and Rewards Management from the Ateneo de Manila University.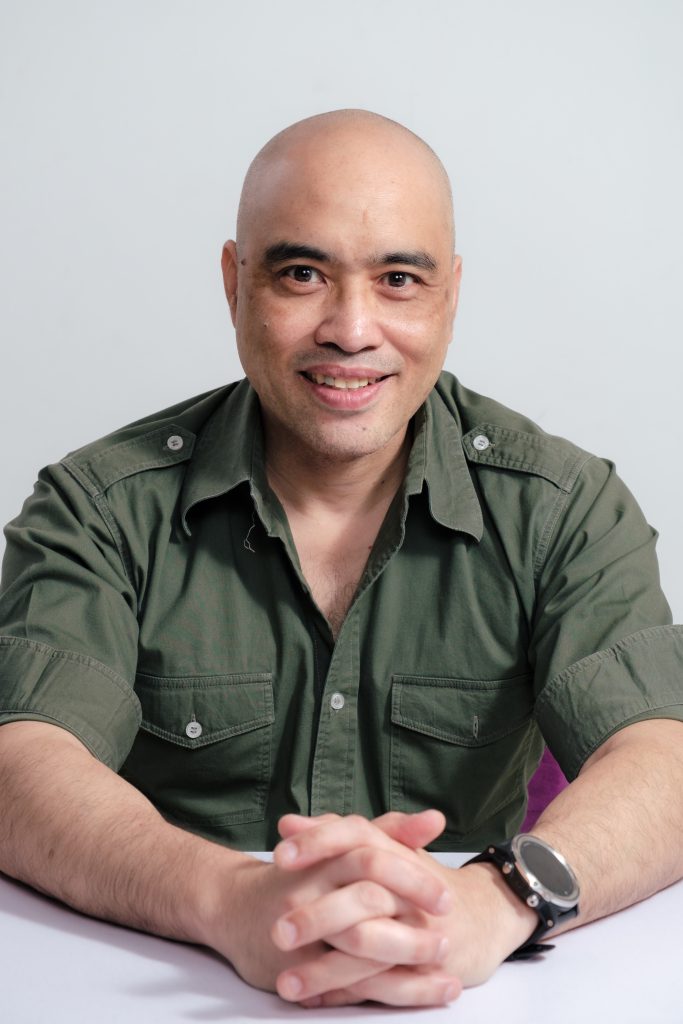 Manolo Luis del Rosario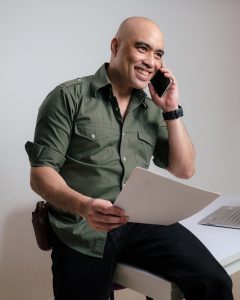 Mano
is an experienced executive-level Operations Management Professional with a demonstrated diverse history of working in the retail industry, financing sector, real-estate sales, non-government sector and service. He is currently the Vice President for After-sales Service (Parts & Service Division) for 6-year-old start-up Trimotors Technology Corporation where he established the systems for Importation Processing, Assembly, Logistics & Distribution as well as the strategy and network for After-sales Service and Sales & Marketing in the Visayas-Mindanao regions. Trimotors Technology Corporation introduced the 3-wheeled vehicle segment into the Philippine market and is the dominant player in the 3-wheeled vehicle segment in the country with an 80% market share.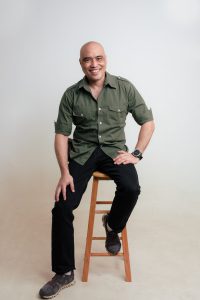 He is an effective communicator with competencies in negotiations, operations management and strategic mapping and planning. He is an alumnus of the Asian Institute of Management having completed their Management Development Course as well as the Harvard Business School (Online) having gone through their online course on Disruptive Strategy. He holds a Bachelor's Degree, Major in Islamic Studies from the University of the Philippines Diliman and is a member of the UP Vanguard, Inc., the organization for graduates of the Advanced ROTC program of the University of the Philippines. is also an Associate Level Executive Coach under Benchmark Consulting having completed the International Coaching Federation Accredited Course.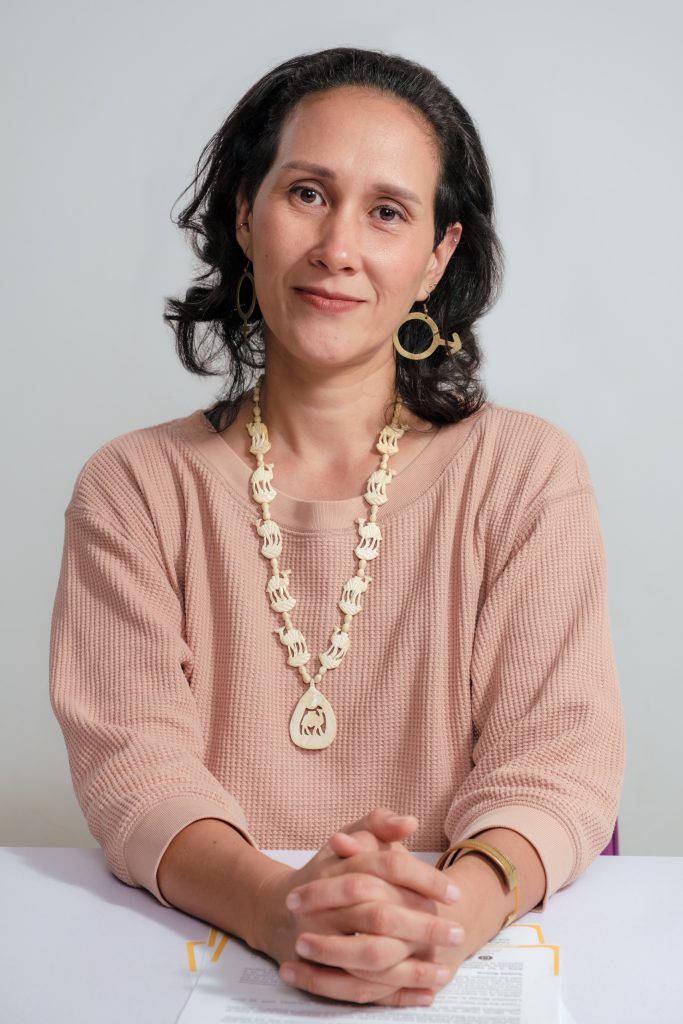 Maya Flaminda Vandenbroeck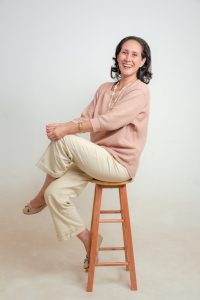 Maya
is a Dutch-Filipina who is very fluent in Bisaya. She is an experienced process facilitator of strategic planning sessions with extensive exposure from different organizations both local and international wherein she likes to integrate team building, non-violent communications, participatory decision making, conflict transformation, and trauma awareness and resilience. Maya honed her skills and talents in leadership when she co-founded Tuburan Institute, Inc., a Steiner-Waldorf community school in a nature environment, and headed the Forum ZFD Davao team's peacebuilding projects.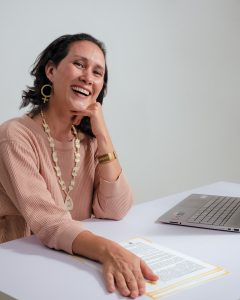 Maya is passionate about developing her family's farm into a permaculture design healing and unlearning food forest to mimic the vibrancy and biodiversity of a forest. There she hopes to soon be able to provide the social, spiritual, and physical spaces for people and groups that seek her help, to connect to each other, to themselves, and to nature. Maya is inspired most by people's tremendous capacity for growth from which she draws many lessons. This led her to start Little Flow Stories, a storytelling platform that captures stories of grit, resilience and transformation. Currently, she's co-writing a book about individuals who have dived deep and transformed during the pandemic. Eating plant based meals, and practicing pranic healing and ashtanga yoga have helped in Maya's own transformation.
MEET THE REST OF THE TEAM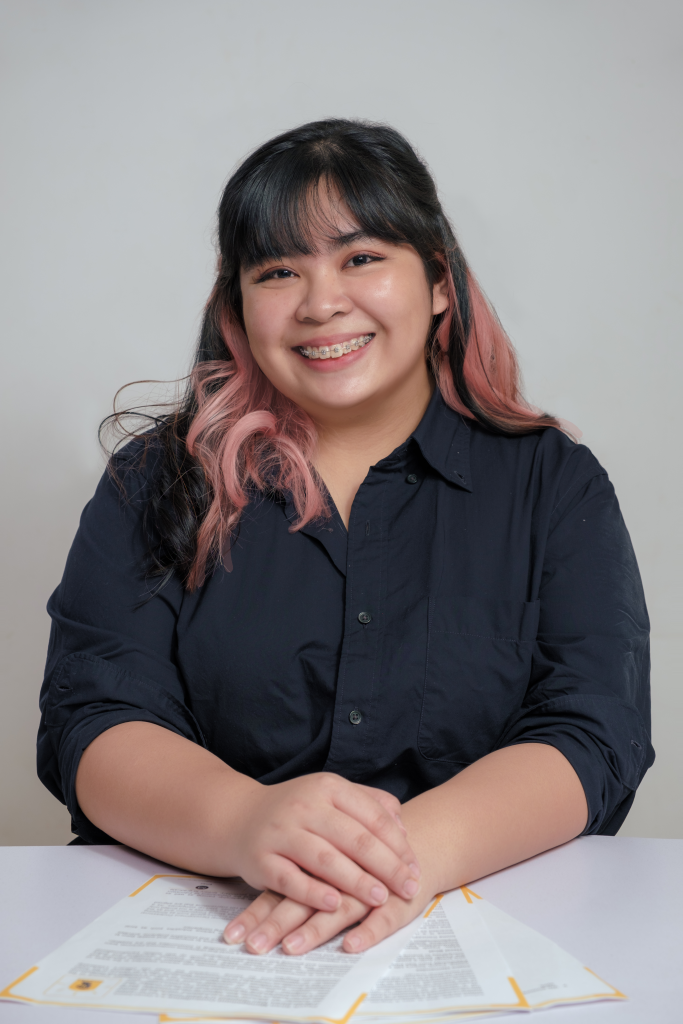 Claire Hernandez
HR & Admin Assistant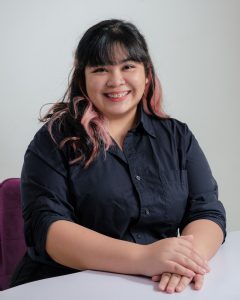 Claire
, Psych Siren's HR & Admin Assistant, is a newly registered psychometrician, and a Magna Cum Laude graduate of B.S. Psychology from San Pedro College. She brings forth a positive attitude and strong work ethic in providing high-quality support to the Psych Siren management team for the consistent growth and development of diverse companies to ensure superior organizational performance.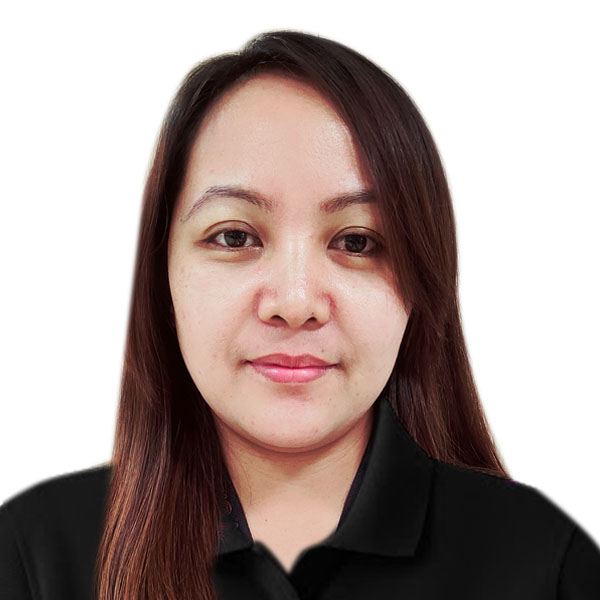 Chin, Psych Siren's HR and Admin Specialist has a strong background in HR and Administration having excelled in this role for various companies most notable of which is Accenture Solutions, Private Limited in Bangalore, India. She has a background in the implementation of ISO 9001 to ensure optimal operational efficiency within organizations.